About Abundant Art Gallery: We are an online art gallery based in London curating Indian contemporary painting, sculpture, print making and photography. Our portfolio has a cross section of styles including the Bengal school, Kalighat scroll painting, photorealism as well as more modern abstract work in a range of mediums like oil on canvas, acrylic and ink on paper, print media, bronze and mix media sculptures.
Our artists mostly belong to an artist's guild based in India called CONTRIVANCE, established in 1979. Through our venture we aim to provide our artists a global platform. We organise art camps in India where our talented artists create their unique pieces of artworks. These can be viewed on www.abundantartgallery.com and are available for purchase. We also host our annual physical exhibition in selected art galleries and welcome collectors to visit us in our art studio in London for any f2f purchase. Visits are arranged by prior appointments by email info@abundantartgallery.com.
Our artists represent not only the unbroken heritage of Indian art dating back to Mughal miniatures but also show how India is responding to more global ideas in the post-modern sense. We see a more confident contemporary art in India today which is distinctively Indian yet at the same time embraces elements of global art trends.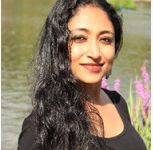 Protima Chatterjee

Founder & Director
Protima Chatterjee is the Founder and Creative Director of Abundant Art. She is a regular contributor and writes previews and reviews of the latest events in the London arts scene. Following her creative passion to make a lasting impact in the community, particularly amongst young people, Protima founded 'Abundant Art UK' in 2012 as a multi-arts Artzine featuring reviews, previews, and interviews. Following her ambition to make a lasting impact on arts heritage, she launched a new segment in Abundant Art focusing on heritage projects. The first heritage project was launched in 2018 with funding awarded from the National Heritage Lottery. The project was completed in 2020 with its final product, the film 'A Meeting of Cultures' which has been nominated for the Chicago Indie Film awards and The London Lift- Off Film Festival 2020. 2018 also saw the birth of Abundant Art Gallery, a sister company focusing on fine arts, which promotes emerging young and established artists globally. Protima is a trained dancer and arts journalist. She continues her work as a performer, choreographer, and dance teacher. She has a degree in English literature and is a post-graduate in Mass Communications and Journalism. Protima evolved into an art entrepreneur directing Abundant Art and the multi-faceted arts projects that the company conceptualises and delivers. She has further developed her career to branch out into film-making with her directorial debut 'A Meeting of Cultures'. Protima says 'I believe art brings meaningful purpose to life and creates positive thinking, which helps people achieve in every field. Through Abundant Art, we aim to instil artistic passion and creative skills into our communities, especially the younger generation, and aid their creative development into the artists of tomorrow. Combined with our aspiration of preserving artistic heritage we strive to motivate and inspire young people to be confident achievers personally and professionally leading them to appreciate the importance of art and their cultural heritage'.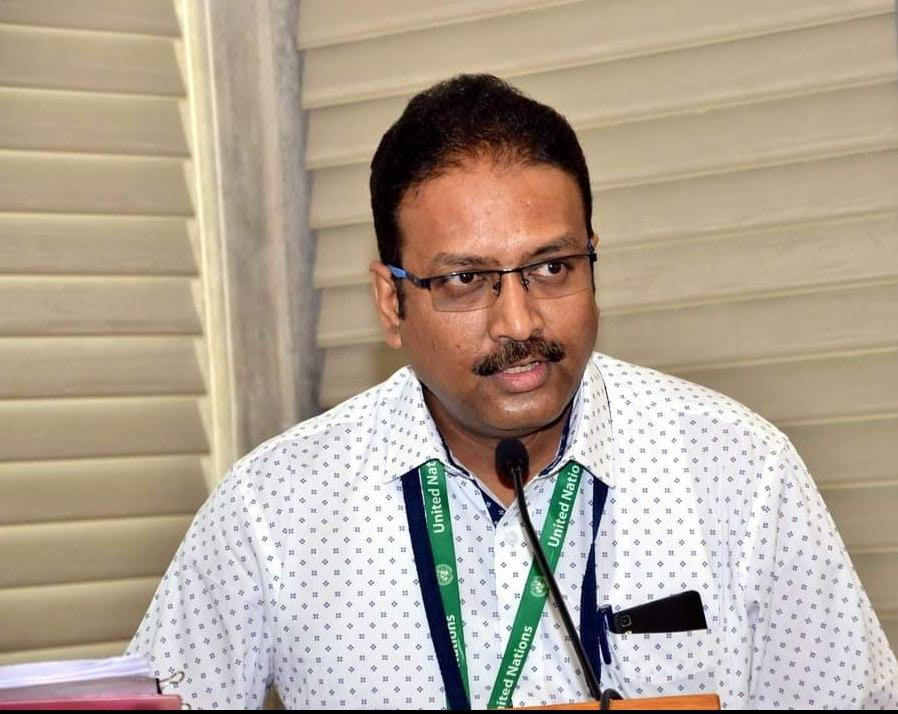 Amit Mitra

Curator and Channel Partner
Amit Mitra is curator and channel partner at Abundant Art Gallery(AAG) based in Kolkata, India. As a specialist in contemporary South Asian Arts, Amit has curated more than 30 visual art exhibitions in India and in the UK. He is a project associate of the Musui art foundation established by world famous sculptor KS Radhakrishnan. He is the main driver behind AAG's, partnership with Calcutta Sculptures and CONTRIVANCE- a 40+ year old artists guild based in India. Amit is currently involved in research and restoration of Terracotta temples of Bengal dating from the 18th/ 19th centuries. He takes a keen interest in film making and editing techniques and have directed documentary shorts on multiple artists and photographers including one on ace street photographer Sunil K Dutt. Amit has worked on digital restoration and archival preservation of the iconic black and white photographs of eminent photojournalist Sri Sunil K. Dutt. He was one of the executive committee members of the Kolkata International Photography festival in 2019. He has recently completed a massive outdoor sculpture installation project in Kolkata. An artist and musician ( Esraj player) himself Amit is a Metallurgist by training and an expert on metal casting techniques. His passion and deep knowledge of contemporary arts has propelled him into his career as an art connoisseur and curator. Some of his selected credentials include:
1. Project coordinator for the centenary exhibition on legendary Indian printmaker and sculptor Somnnath Hore at the Arthshila museum, Shantiniketan in India from 25th March to 20th May 2022
2. Event organiser of the birth centenary of great Indian filmmaker Satyajit Ray titled "iti Satyajit Da" at Emami Art, Kolkata from 8th May to 7th June, 2022. The exhibition was curated by sculptor and philosopher KS Radhakrishnan