05jun(jun 5)7:15 pm19(jun 19)7:15 pmAuction of iconic B&W photographs of Kolkata for Amphan relief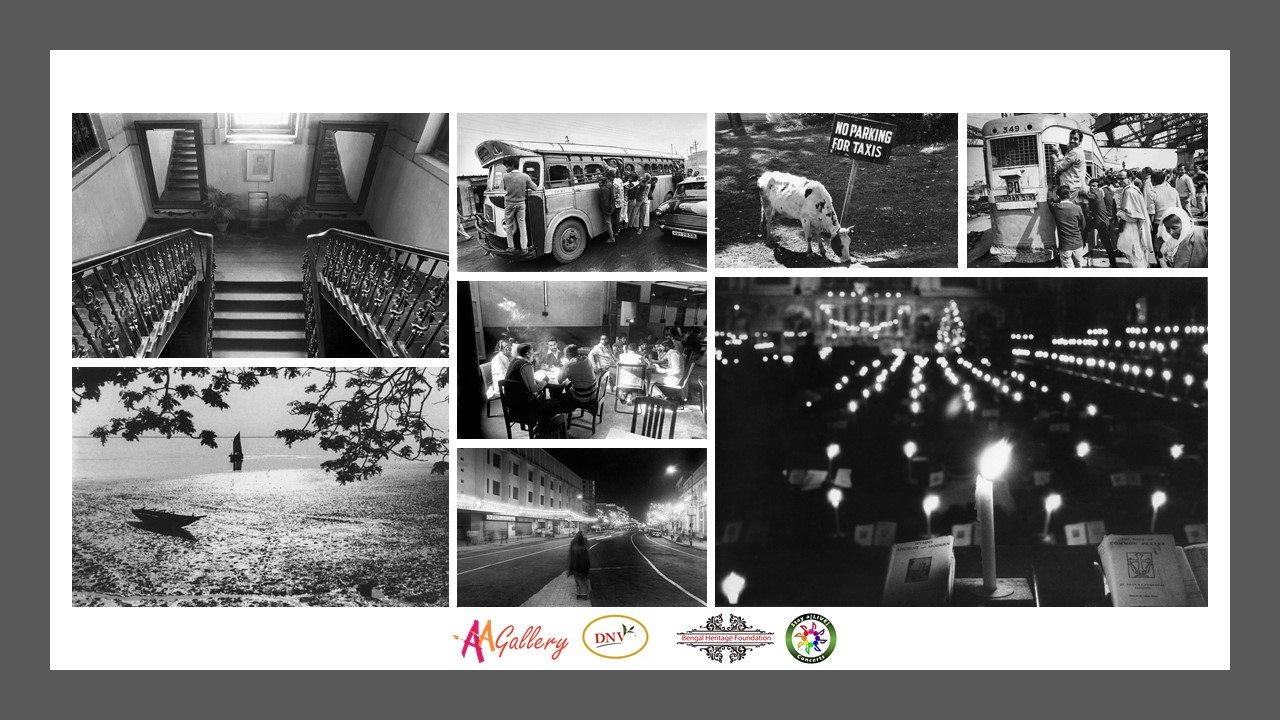 Event Details

WINNERS WILL BE CONTACTED AFTER THE AUCTION IS FINISHED ON 20TH JUNE

On the 20th May the Bengal and Odisha region of India was subjected to a catastrophic event when it was buffeted by the winds of Super Cyclone Amphan. The cyclone caused huge losses to property and many precious lives were lost. The environment and ecology of affected regions including the delta region has also been severely damaged. The aftermath of the cyclone is especially precarious as livelihoods have been disrupted and lives of millions of children and vulnerable people are at stake.

In the view of this Abundant Art Gallery and DNV Industries has come together with Bengal Heritage Foundation and Stay Alive Concerts for a fund raising campaign to support families in Bengal affected by the cyclone Amphan

We are putting up eight (8) iconic black & white photos(unframed) of Kolkata taken between 1969 and 1991 by internationally acclaimed West Bengal based photographer Sunil K Dutt for online auction. Most of the proceeds from this auction will be donated to charities working on cyclone relief. As we are aware that the ongoing Covid crisis has severely affected livelihoods of artists, a small part of the proceeds will be forwarded to Sunil K Dutt who is now a senior citizen.
Each one of these photographs create durable memories about a specific place or way of life of our beloved city-Kolkata. A city which is the pride and joy of its inhabitants, now badly battered by the cyclone. What better way could there be to help in the rebuilding efforts of this amazing city and its surrounding regions than acquitting some of its enduring memories through this photography auction. We would be immensely grateful to you all for support this cause. Please do participate and spread the word.
We express our heartfelt gratitude to Sunil Da for joining us in this cause.
About Sunil k Dutt
Best-known for chronicling Mother Teresa's life and death, 78-year-old Dutt has captured the lazy elegance of the nooks and corners of Kolkata like no one else and is acclaimed for his vignettes of life in the city. Sunil Dutt has been an encouraging and inspiring personality for admirers of art and photography for many years now.
His works have been exhibited in many parts of the globe and won many awards including the Christopher award. This year in February his wors were exhibited at the Brick Lane Gallery in London by AA Gallery and DNV Industries. For more information on him please visit https://abundantartgallery.com/artist/sunil-k-dutta/
About us:
Abundant Art Gallery UK is an online art gallery based in London curating Indian contemporary painting, sculpture, print making and photography
DNV Industries India PVT. LTD is a Kolkata, India based engineering and project consultancy organisation which works in the field of commissioned artworks and restoration of art heritage.
Bengal Heritage Foundation, is a London based not for profit organisation, focussed on promoting the art, culture, traditions and heritage of Bengal globally.
Stay Alive Concerts is a voluntary initiative and the main organiser for the Amphan relief concert Pray for Bengal Concert 2020 : With the STARS from Bengal
Gallery:
Time

5 (Friday) 7:15 pm - 19 (Friday) 7:15 pm
Organizer
Bengal Heritage Foundation and Abundant Art Gallery